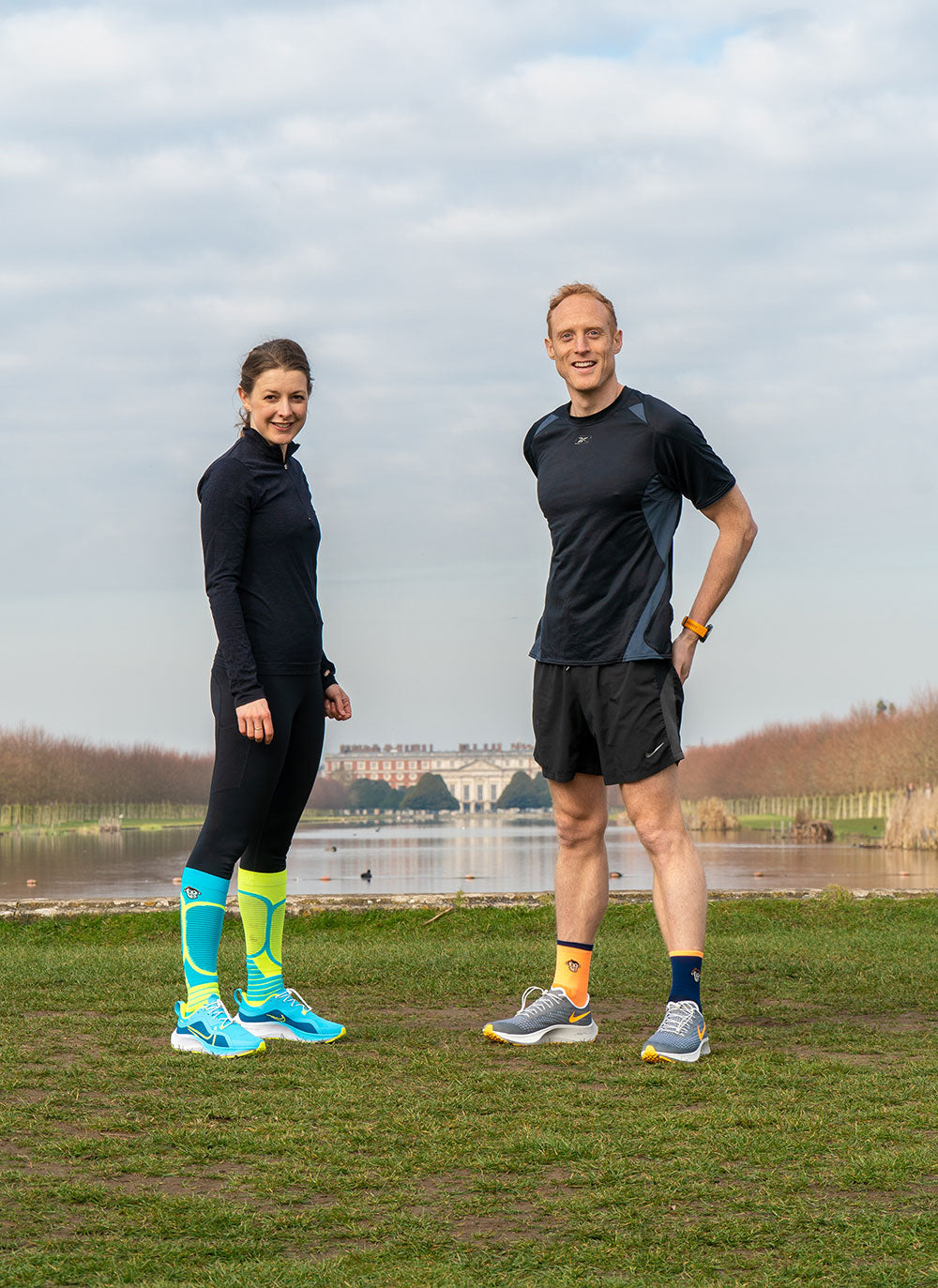 behind the brand
our story
We are James + Lianne, husband + wife. James is a doctor, Lianne a designer.
Following James diagnosis of Multiple Sclerosis (MS) in July 2016 we wanted to create an inspiring way to raise awareness and funds for the MS community.
Launching in September 2018 we commited ourselves to inspire an active lifestyle for all and open conversations about MS.
We understand that MS is a life changing diagnosis but Monkey Sox has helped us feel more positive, supported and in control.
never matched
---
Monkey Sox are different left to right and will out perform all your other socks!
But why and how?
Monkey Sox are designed to be odd but co-ordinated. This represents how the body acts and feels different left to right when living with Multiple Sclerosis (MS).
Innovation and quality are at the heart of Monkey Sox designs; quality is paramount. Our technical yarns and constructions allow you to enjoy the benefits of optimal comfort and support so you can focus on your best performance yet.

50% of profits donated
To date we have proudly donated over £20,000 to our 3 partner Multiple Sclerosis charities to fund research, care and lifestyle support.